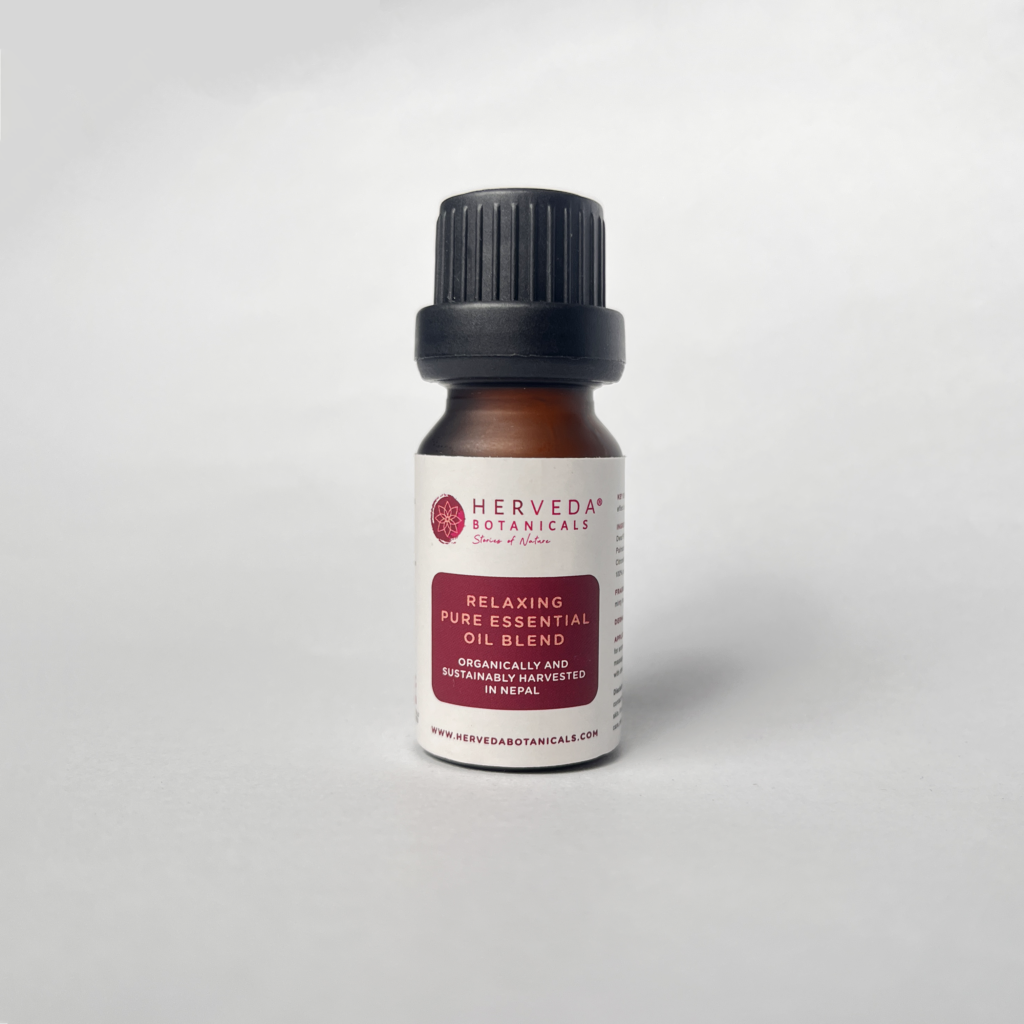 Relaxing Pure Essential Oils Blend
₨ 700
Exclusive Herveda Botanicals formulated pure essential oils blend,  for calming aroma and massage.
Dermal limit: 10%
Ingredients:
Palmarosa, Mentha, Timmur, Juniper berry, Lemongrass, Camphor, Curry Leaf, Wintergreen,Eucalyptus, Artemisia and Rhododendron essential oils blend.
Uses/Benefits:
Cold and Flu

Fungal Infections

Fatigue and Muscular Aches

Feverishness

Anxiety and Stress

<

Winter Blues and Seasonal Affective Disorder (SAD)
*Although essential oils can be used in various ways, we do not recommend you to use essential oils internally, unless you are a trained professional and have advanced understanding of essential oils' chemistry, benefits, toxicity, and side effects.
Camphoraceous   
Minty    
Fresh   
Inquire for more Details